Desk Mat Guidelines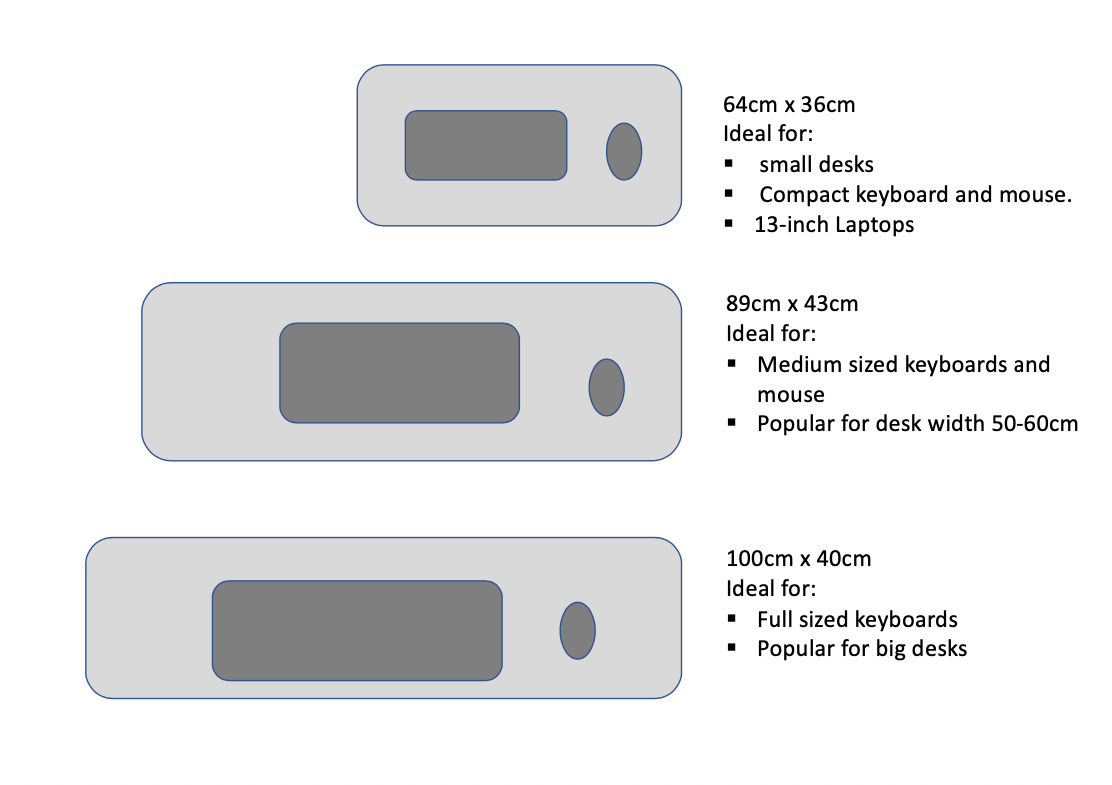 Let your Desk-space inspire you to do your best by simply adding a Desk Mat.
Imagine your desk is a cockpit where all your controls and information are within arm's reach.
Extended Desk Pads define your activity zone and help you to stay on top of your tasks, improving productivity without being distracted "by last year's desk clutter."
Desk Mats are aesthetically pleasing, elevate your desk's functionality and help you to stay organised in the modern hybrid working world.
Cluttered desks signal our brains that an overload of work is at hand; this makes us feel overwhelmed and increases our stress levels.
Nowadays, minimalistic Desk Pads are extended mouse pads, giving ample room for movement and accommodating a laptop, keyboard, mouse, and desk accessories.
Here are some guidelines as to what size Desk Mat works best.
Small: 64cm x 36cm is ideal for a compact keyboard and mouse, laptops 13-inch and 15-inch—perfect for travel, nomad lifestyle, and working from anywhere.
Medium: 89cm x 43cm is ideal for a desk depth of 50 -60cm, best for medium-sized keyboards with extra space for a mouse.
Large: 100cm x 40cm is ideal for a full-size keyboard and large desks.
Leave a comment
Comments will be approved before showing up.